Low price 300mm Earth Drill Pole Hole Digging Tractor Machine for Wood Pole Erection
stars, based on
( 0 )
reviews
Price:
$38000.00 $40000.00 set
Description
Production Description
Low price 300mm Earth Drill Pole Hole Digging Tractor Machine for Wood Pole Erection

Machine is widely used to plant big plants and to erect electricity and solar poles, the electric power,communication, municipal, railway, highway, construction, petroleum, trees, such as the ideal foundation construction equipment


Technical Parameters

Tractor:Different YTO tractors(famous brand)
Drilling depth: 0-6m
Drilling diameter: 300mm-2000mm
Lifting capability of crane: 3~8tons
Length of pole: 3~18m
Standard drill pipe: 300mm-500mm (can customize 500~2000mm drill pipes)
Crane Lifting way: Hydraulic
Standard drilling time: 50s (diameter of 300mm-500mm)
Application: loess, clay, pebble sand, weathered granite, tundra etc.
Not suitable for: rocks, whole sand bed ,household garbage and so on.
Operator needed:1 person
Technical Features
1. Have four hydraulic stabilizer legs, with cross-country 2 or 4 wheel-drive, with wide tires
2. 360° rotation gear motor, hydraulic hoisting and drilling system, combining the auger drill rig with crane, one equipment can realize the drilling and pole uprighting work, more efficient and cost-effective.
3. YTO tractor as power, strong enough , strong cross-country power. Fully hydraulic driving. Full-automatic put and upright the pole.
Some Photos for Your Reference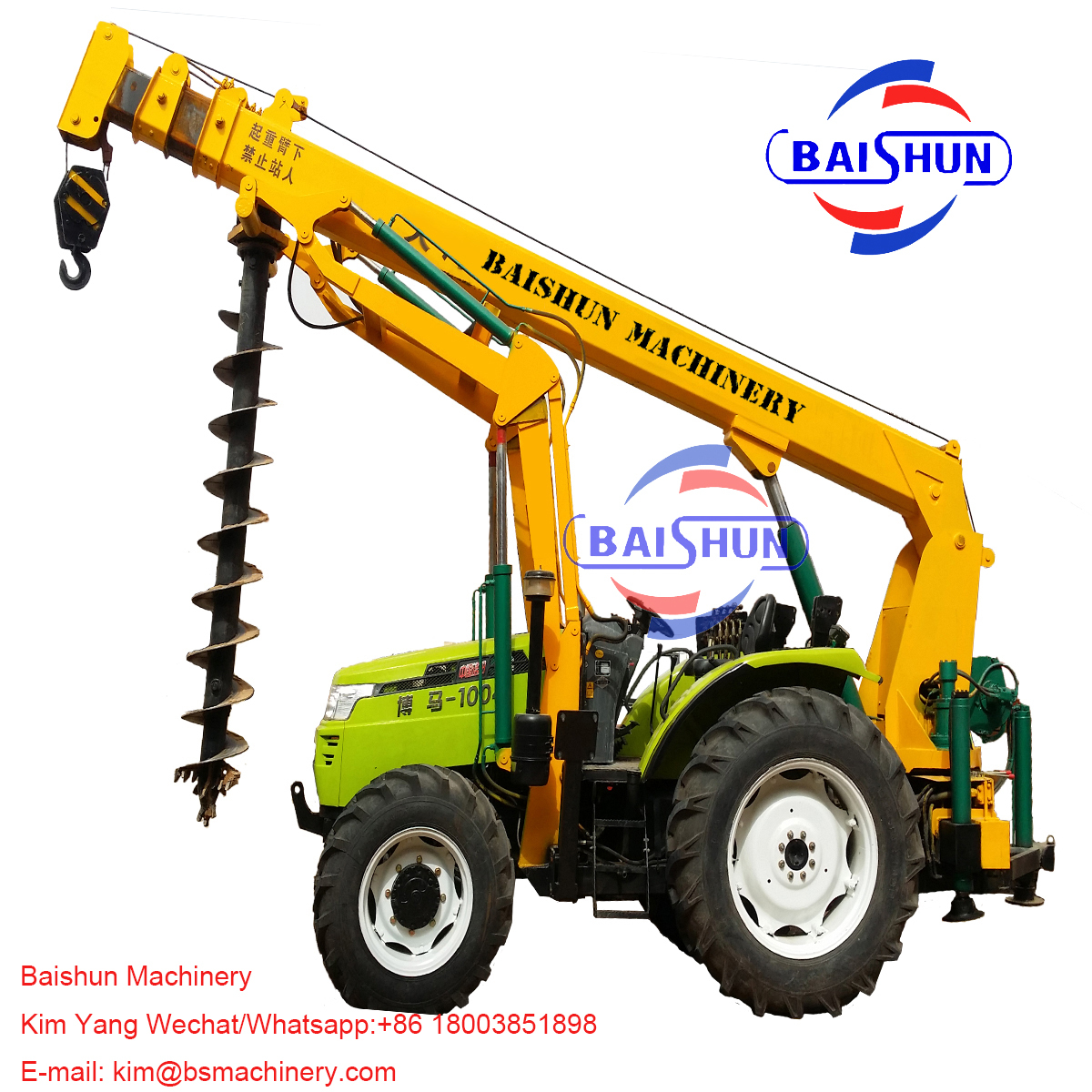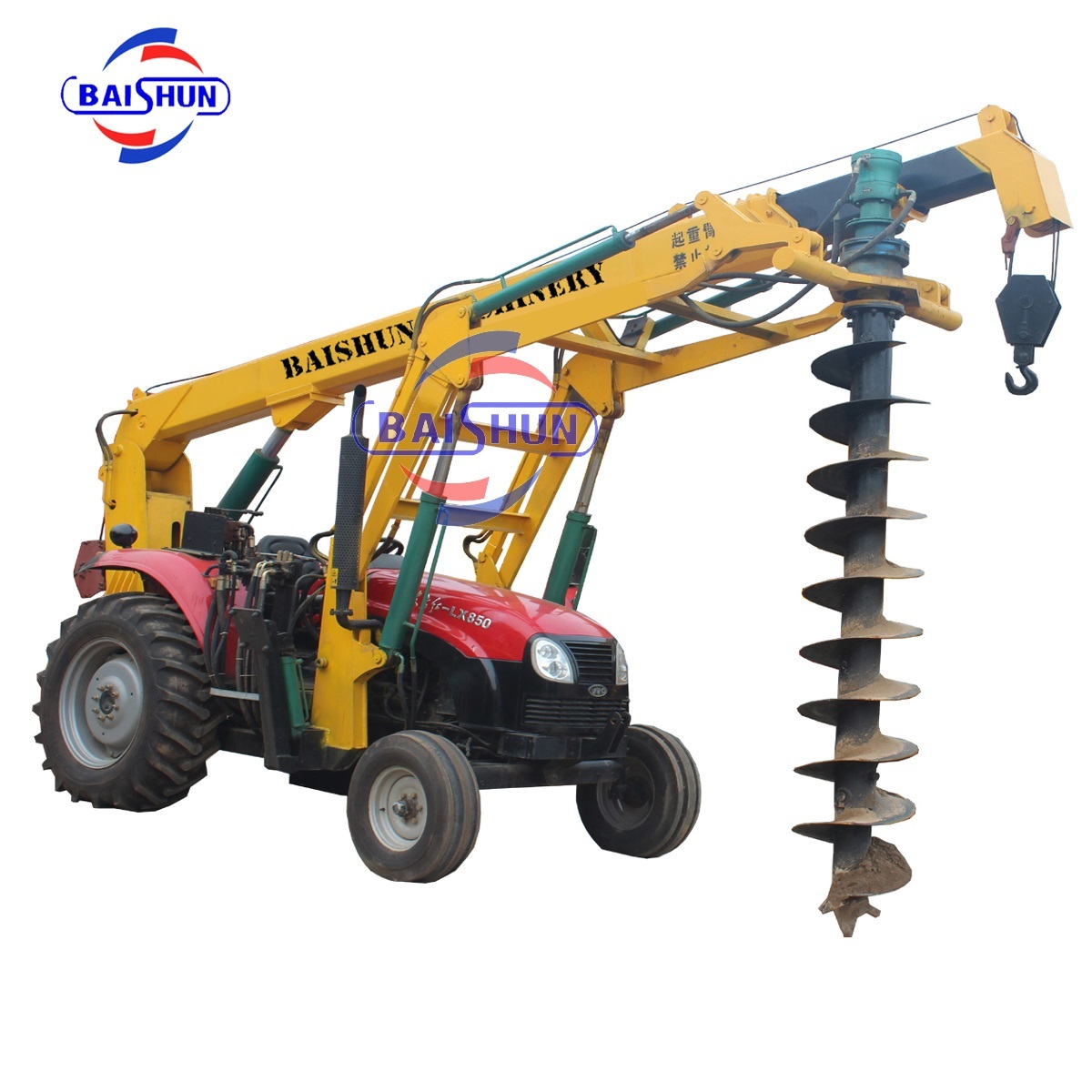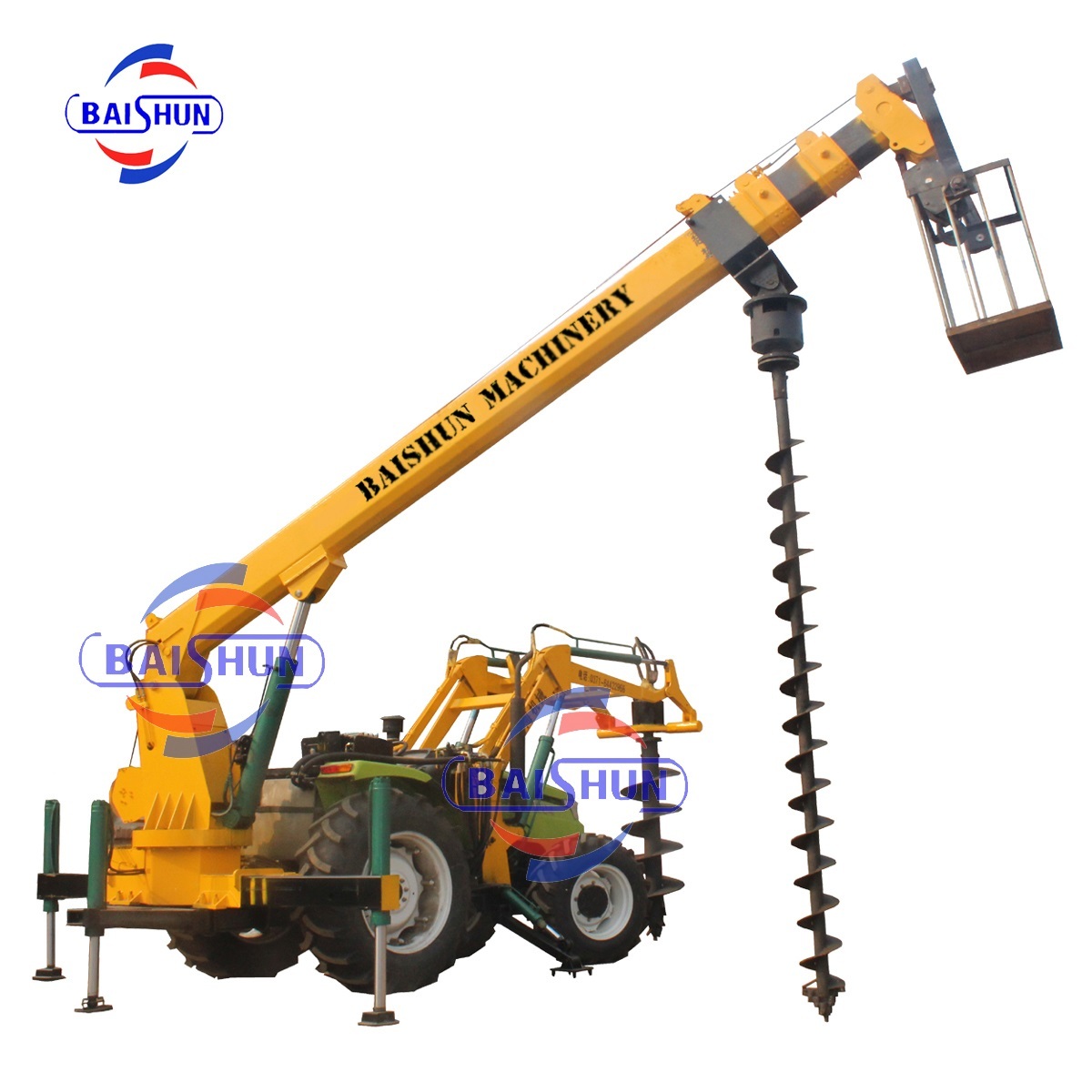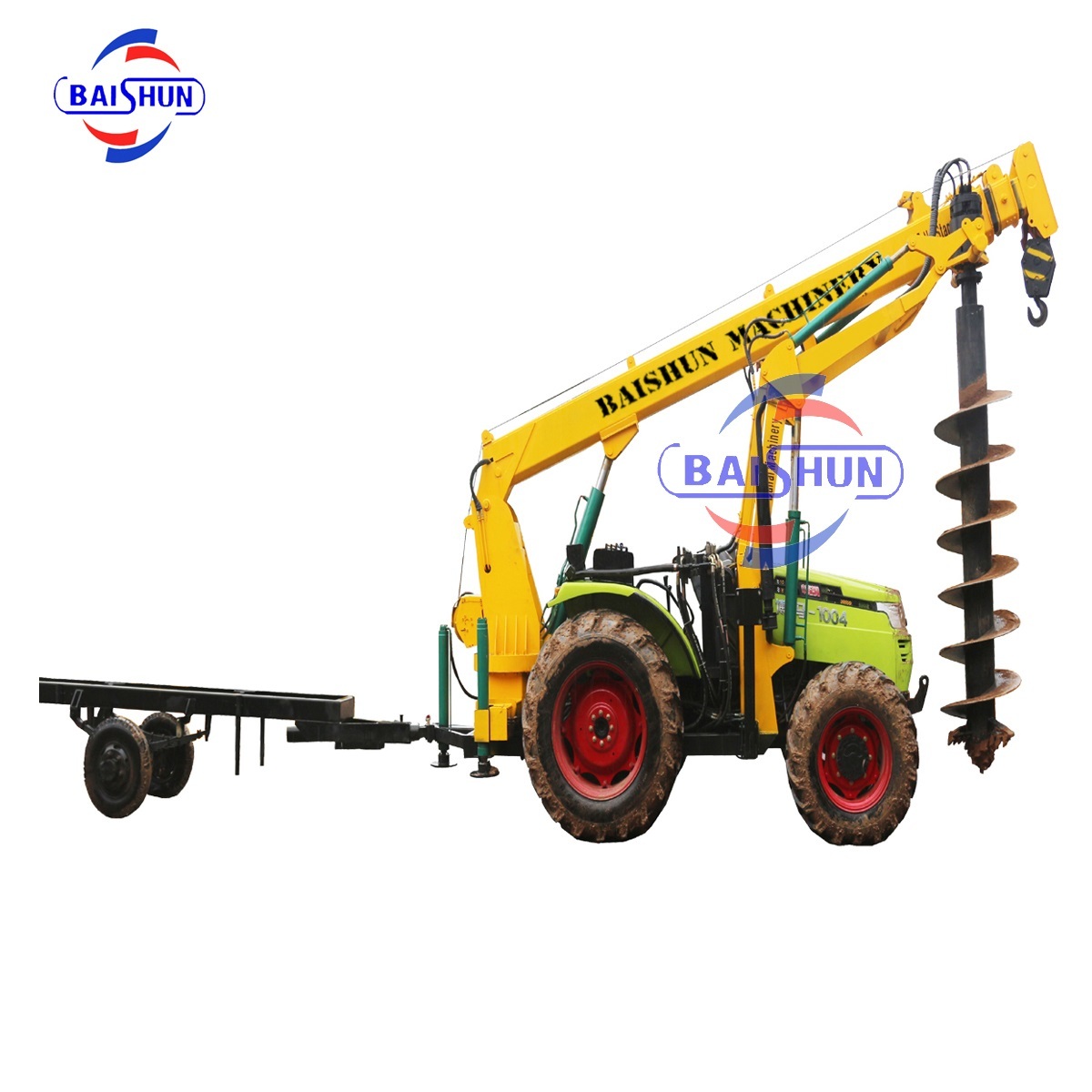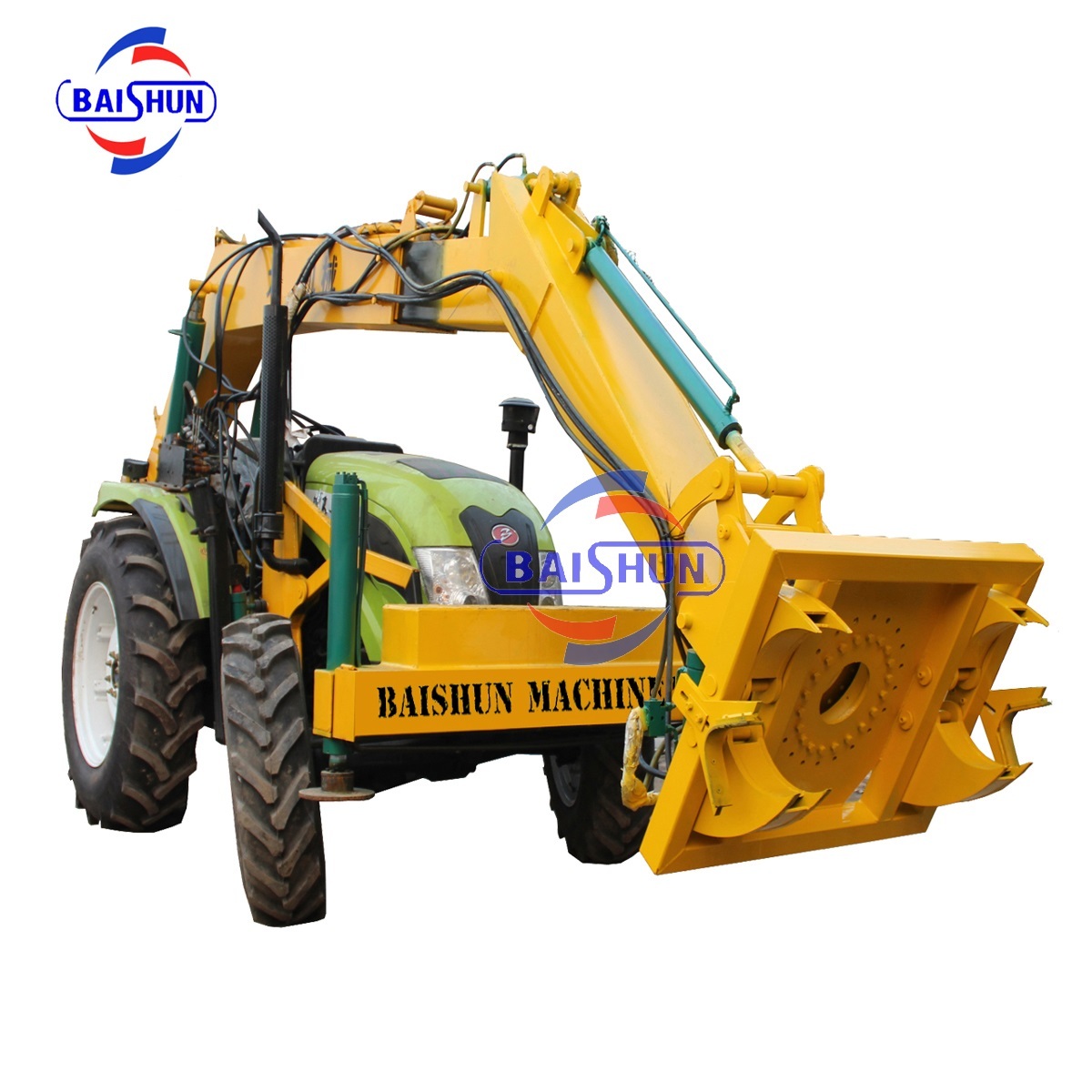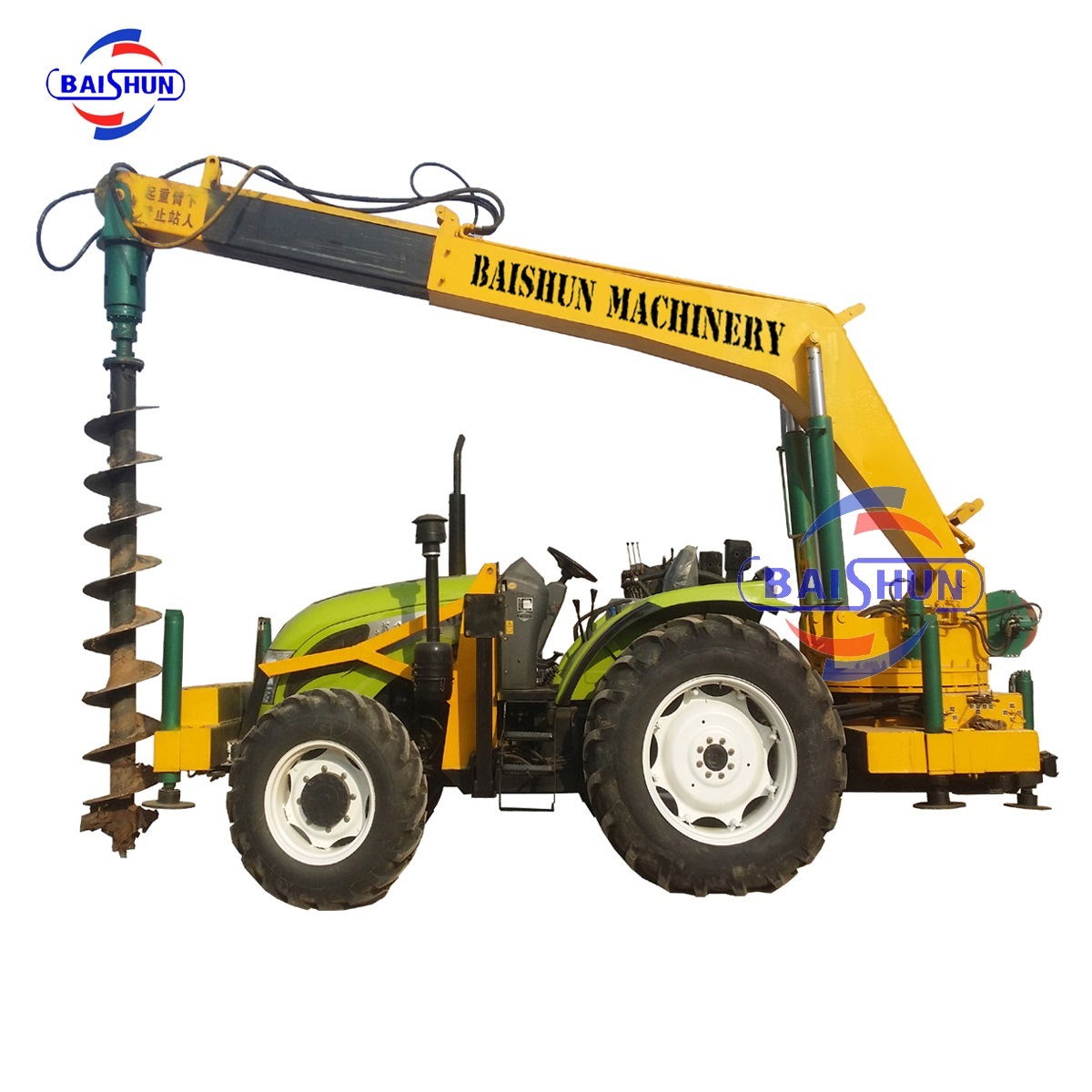 Delivery Features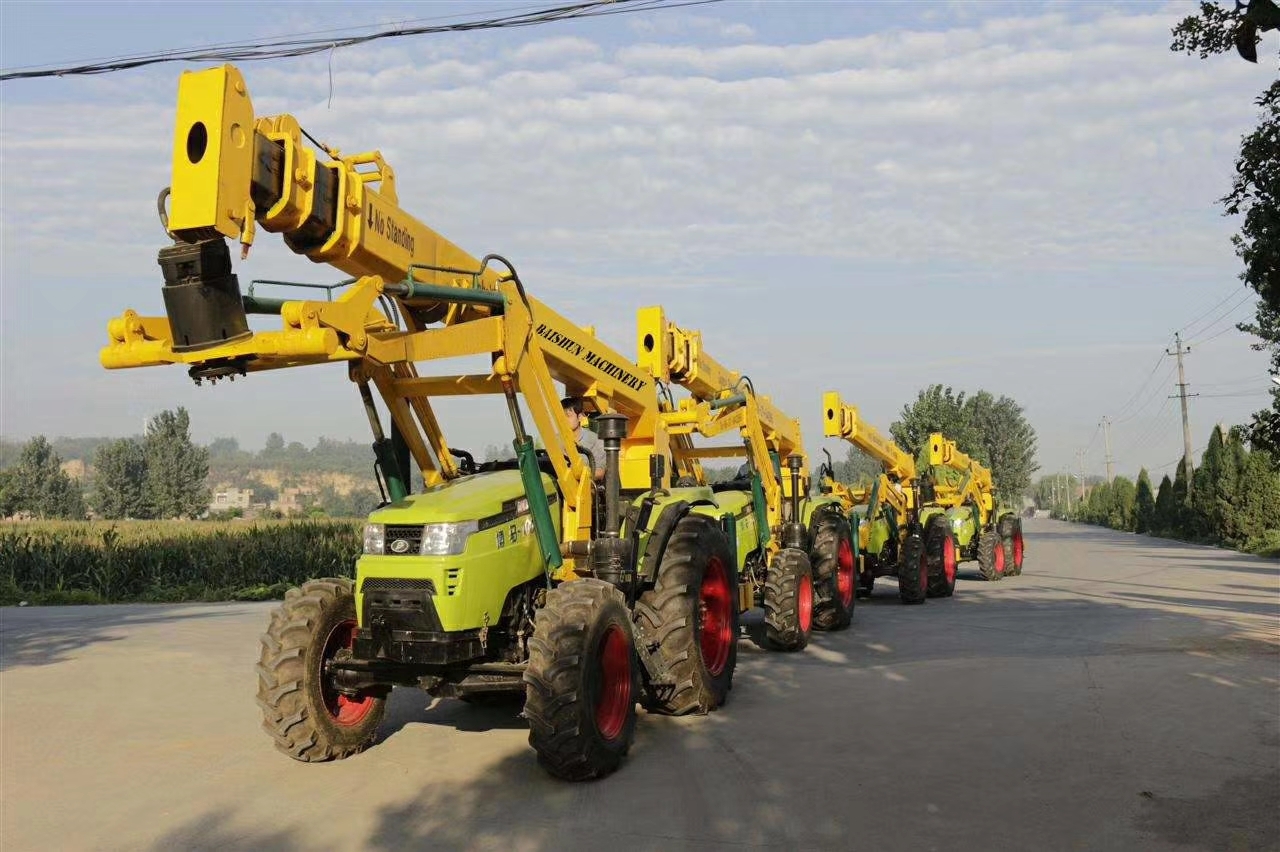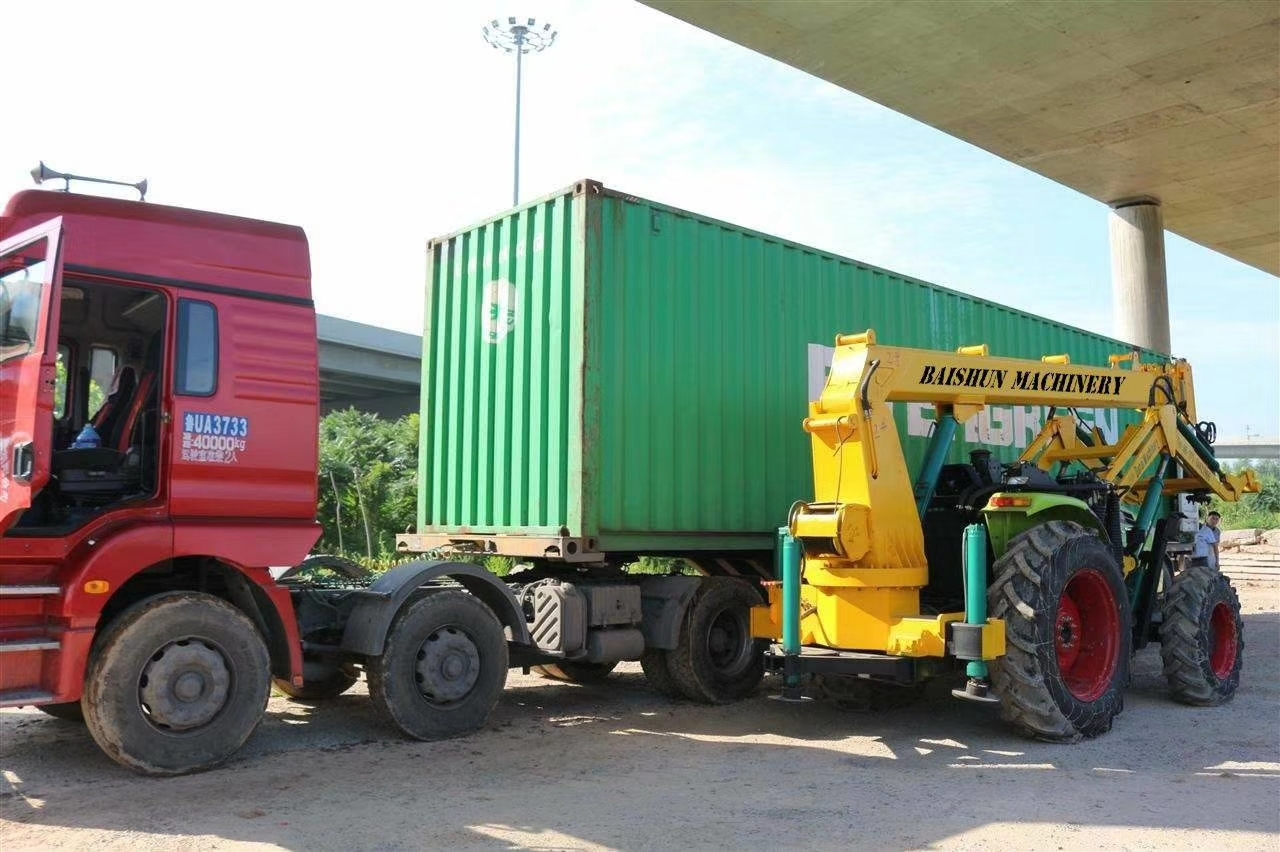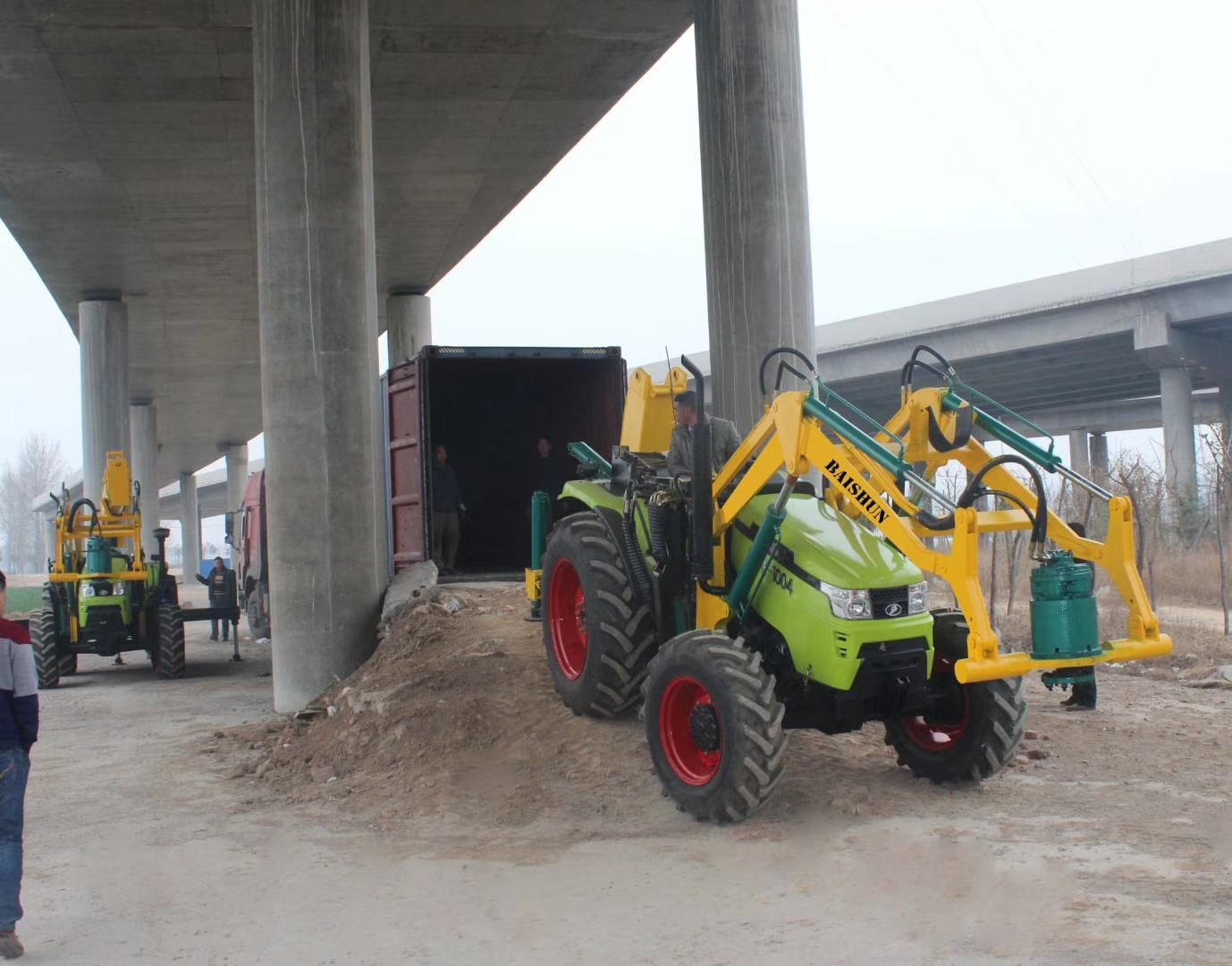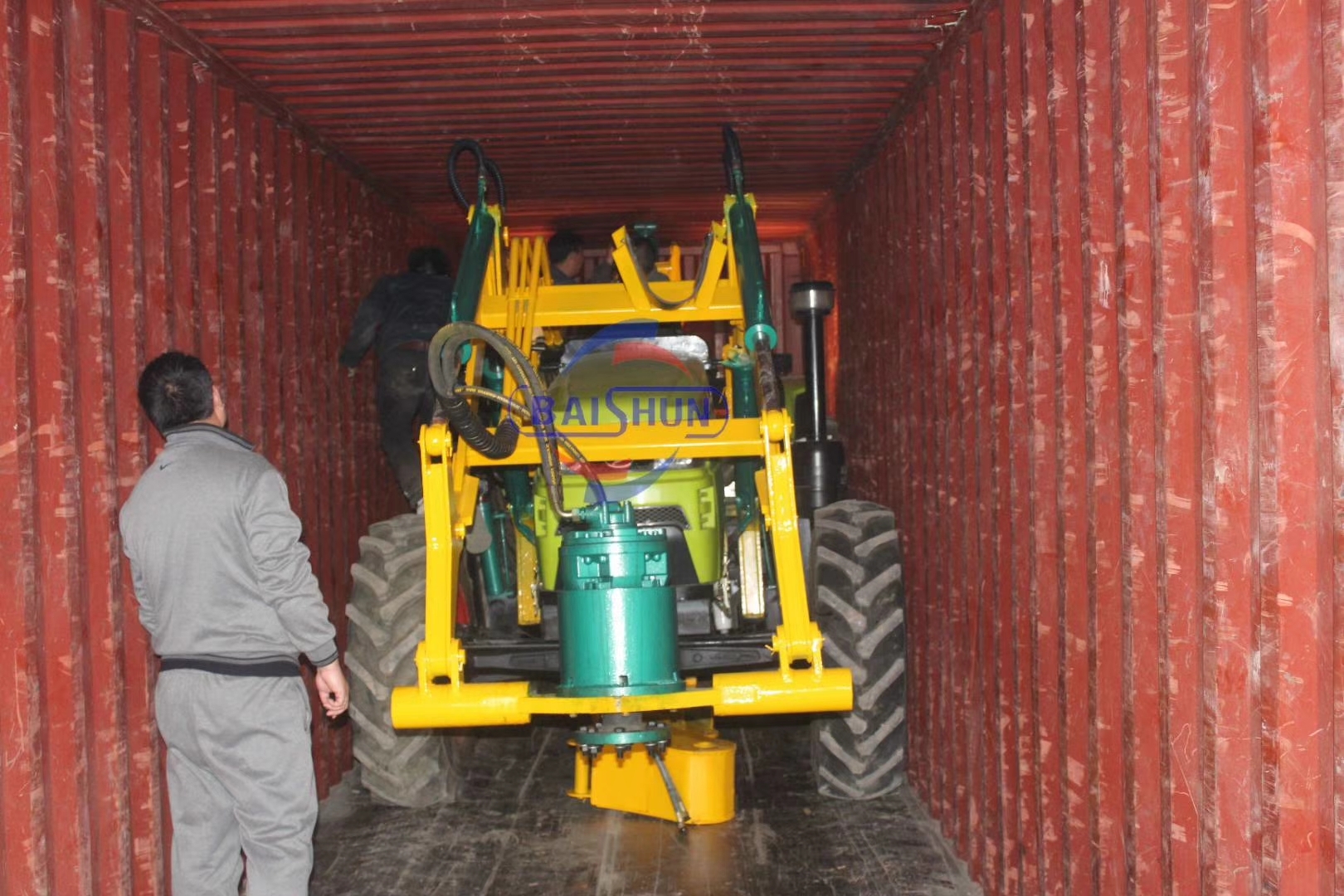 Contact US
More detailed information is available, please feel free to contact us, we'll offer the best service for you.
Contact: Kim.Yang
Mobile: +86-18003851898
Phone: +86-371-55661885
Whatsapp/Wechat/Skype: +86 18003851898
Address: Zhengzhou, Henan, China